Why Do We Taste?
A Sensory Journey into The World of Food
January 30, 2019
by Marco Giuliani
Have you ever wondered why food tastes different when you're down with a cold

, or why out of all the senses, taste seems to be the most unpredictable?
It all comes down to the science behind taste, and how it reacts to certain environmental factors.
How Does Taste Work?
There's a common misconception that taste refers specifically to what we experience when eating and drinking. While that statement is technically correct, it doesn't make it less of a logical fallacy.
The word taste (or gustation, if you want to get all scientific on us) refers to the sensory feedback received by the taste cells, which are strategically located on the back of the tongue, as well as on the sides, back and roof of the mouth. These taste buds (or receptor cells), in turn, bind with the food or drink molecules and send signals to the brain.
Furthermore, what is described as taste is essentially a group of different sensations that, upon working with each other, create a specific taste. Factors such as the smell, texture, and temperature of the meal play a key role in shaping the taste. This is why when you have a stuffy nose, the perception of taste is dulled as well.
In other words, ''taste'' is not necessarily the sensation felt when the food makes physical contact with the tongue, rather a series of stimuli perceived by our brains in one way or another. In some species (worms, for example), the two senses are indistinguishable.
The Process of Tasting Food
The human chemoreceptors responsible for tasting your favorite foods are called gustatory receptor cells.
About fifty of those bad boys make up just one taste bud, which is in turn contained in papillae, the dotty bumps spread throughout your tongue.
Each of these cells has a gustatory hair – when they make contact with the exterior through taste pores, molecules mix with saliva, enter the taste pores, and the sensation of taste is therefore created.
As soon as a stimulus triggers the gustatory impulse, the receptor cells and neurons pass on electrical signals to the cerebral cortex, and the brain interprets it as taste.
The Mechanics Behind Taste
At its core, taste is essentially the sum of various different stimuli and chemical reactions that work together to form what we perceive as taste. The process of tasting food begins with a series of electrical impulses. Sensations, which are responses to various stimuli such as light, chemical composition, and pressure, turn into perceptions like vision, touch, and taste when the right signals reach the brain.
Said stimuli trigger different sensory receptors. Stimuli of a chemical nature, for example, activate the chemoreceptors related to the olfactory and gustatory perceptions. This is why taste and smell are so closely related – they're both triggered by the same chemical processes and they both converge in the same places in the brain.
The Science of Taste is Not Without Debate
Taste, in actuality, represents the way our brains perceive the stimuli mentioned above. There are five standard tastes: bitter, sweet, salty, sour and umami. Several scientific studies theorize that there may be other tastes that humans are capable of perceiving. According to a 2015 one, fat is a sixth distinguishable taste.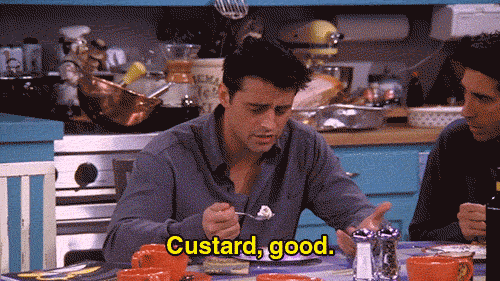 There is also some debate surrounding metallic tastes, more specifically, if they should be categorized as an authentic taste, or the mere result of electrical and chemical stimulation. Nevertheless, scientists are yet to discover a receptor catering specifically to metallic tastes, so this theory has been shelved by the scientific community until further notice.
Another subject that is generating intense scientific debate is kokumi. It's is a relatively recent Japanese taste concept which describes a highly specific type of ''mouthfeel'' that the body perceives through the tongue's calcium channels (which is another recent scientific discovery). It's generally described as a sensation of either ''thickness'', ''richness'' or ''heartiness''.
Some consider it as a sixth taste, while others incline more towards categorizing it as a taste-enhancer that balances different taste elements in certain foods. Similarly, there is no hard scientific evidence to support it, but research is still ongoing.
Everything You Know About The Taste Map is Wrong
Remember the taste map that your middle-school teacher proudly unfolded in front of the class? We are talking, of course, about the one wherein the tongue is divided into four regions, with each being responsible for detecting a particular taste – bitter, sour, salty and sweet. What if we told you that map is total bogus?
What's even more baffling about this myth is that its scientific inaccuracy isn't a recent discovery. The myth was debunked back in 1974 by a scientist called Virginia Collings when she reexamined a paper written in 1901 by a German scientist called D.P. Hanig.
She found out that the myth originated not from the author himself, but from a mistranslation. Even more bafflingly, the German scientist had, in fact, suggested that all parts of the tongue are capable of perceiving all tastes, which is in line with the ''modern'' consensus. One may wonder why nobody bothered to recheck the paper for 70 freaking years, but we digress. Here's the original source in German if you're curious.
Facts About Taste
Now that the lecture is over, let's switch gears and list a few interesting facts about taste.
    Contrary to popular belief, the little bumps on your tongue aren't actually your taste buds. In reality, they are fungiform papillae which house between 50 and 100 buds.
2.    Between 15 and 25 % of Americans are so-called supertasters, meaning people who have a higher number of taste buds than average. Interestingly enough, supertasters are more prone to developing colon cancer.
3.     Alcohol and sweets trigger the same reward circuits in the brain. Furthermore, a study published in 2010 found that kids with a family history of alcoholism have a more pronounced preference for sweets than children originating from families without an affinity for alcohol.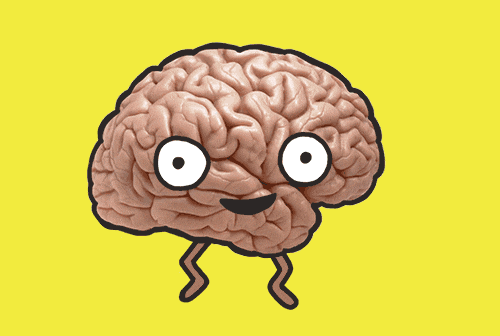 5.     Similar to your fingers, your tongue also has a unique print. Researchers are already working to develop identification tools based on this, as a tongue print would be much more difficult to forge, as opposed to a fingerprint.
6.     Along with your thighs and belly, your tongue can also get obese due to its vast amounts of fat.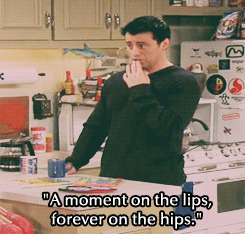 7.     Your sense of taste changes over time, which is why some foods – olives, gorgonzola, various spices, seafood – are considered ''acquired tastes'' and are more popular among older individuals.
    It seems like ''having the munchies'' is not a stoner pop-culture gag and has some scientific validity behind it. Researchers have discovered that endocannabinoids, a group of chemical components found in marijuana,

enhance the taste of sweet foods

.
Want more science now?
Check out our news page where we post interesting studies and discussions (sometimes mocking them mercilessly) for more.